Post by Gabriel on May 15, 2016 20:19:49 GMT
---
Introduction
Well, hello there!
I've seen a couple' people posting their work on here so I thought I'd post mine too.
I've done some art projects in several games such as:
Links included to their page (click on their names).
---
The Games
1. Starbound
I have built a complete underwater city (named Aegir) from assets that were not in the game at the time of the design (or still are not in the game), but they are present in the game files (just not implemented anywhere in-game).
Some links:

Images (warning, quite large):

2.
Trove
I have made a complete suit of armor for the in-game playable class "Candy Barbarian", including helmet, costume, and weapons. It is a complete, wearable, set that usable in-game.
Link:
Image:
Unfortunately, this is the only image that is currently available, as puush (the image hosting service I used) decided that it was time to throw in the towel and remove almost all of my (400+) images. Thanks a lot Puush.
Troxel links (online 3D viewing service for voxel creations):
Thanks to Puush, I have lost almost all my work related to this. Apologies for not being able to post more images and models.
3. Blade Symphony
I have designed a couple of weapons and headgear, and have aided in mapping with other modders.
My steam workshop page:
Images (and GIFs, and vids):
-Sword, called Eternity, when swung
-Sword, named Hydraphobia (after my old steam name, Hydra), basic image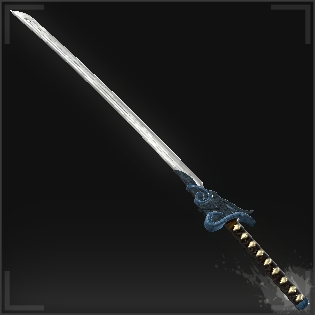 -One of my half-capes (it was iconic to the game to have half-capes instead of full ones)
4. My Own Game
I was working on a game that I found to be really unique and engaging, something new and something special that has driven me all my life.
Link:
Images (and GIFs):
---
Extras
I have made some other artwork too outside of the game, such as logos, 2d images and some 3d models (unfinished/ abandoned). I do not have a link for a collection of all of them (thanks again Puush) but I managed to salvage some of them so I will post some here.
Images:
(Yes I took the time to cut out bob ross' head to make into a trail in Gmod, dont judge me, Bob Ross for life)
---
FAQ
Q: What programs do you use for 2D design?
A: Adobe Photoshop, Paint.NET, GIMP
Q: What programs do you use for 3D design?
A: Autodesk: 3DS Max/ Maya/ Inventor, Abobe Photoshop (yes, it has a 3D mode)
Q: How long does it take to make something?
A: Depends on the project, it can be from days to weeks
Q: How long does it take to learn creating art?
A: Depends on the type of art, I learned creating basic 3D models within a week and 2D images in about a month.
Q: Which one is harder? 2D or 3D?
A: If you count every aspect of both art-styles, then 3D, as that means you must make the model and the 2D textures on top of it.
Q: Do you have any guides on creating 2D/3D art?
A: I once made a guide on creating 3D art using Inventor+3DS Max, but that is quite outdated (as I rarely ever use Inventor anymore), so all I can suggest is using Google + YouTube and learning at your own pace.
Q: Which is the best program to start creating 2D/3D art with?
A: I recommend Paint.NET for 2D art (and then advance to photoshop/ GIMP), and 3DS Max for 3D art (and then learn anything else you deem necessary)
---
Final Notes
That is it. If you have any questions or just want to say your opinion or random words, feel free to do so.
Thank you for reading all this or just looking at the images (lazy casual).
May you have a great day.
-Gabriel.